Real Insurance sponsors V8 Supercars season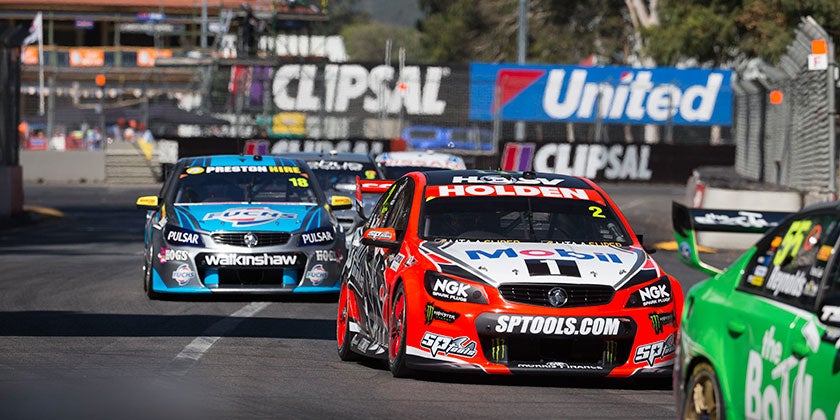 Real Insurance will become the insurance partner for V8 Supercars and launch a new Road Safety Campaign as well as the Real Insurance Memorable Moments competition.
Richard Enthoven, Hollard Group CEO said: "We are very excited to unveil our new sponsorship of the 2016 V8 Supercars racing season."
"This sponsorship agreement will enable our brand, Real Insurance, to reach a significant number of car-enthused Australians who can benefit from our suite of insurance products."
"As Insurers, we take road safety very seriously and together with the V8 Supercars Team we are looking forward to launching a campaign that brings road safety to the forefront. We are very much looking forward to the 2016 V8s racing season."
V8 Supercars CEOManaging Director Matt Braid said: "It is fantastic to be welcoming another partner into the V8 Supercars family. Our sport is in a fantastic place at the moment, with incredible engagement with fans, stakeholders and commercial partners."
"Real Insurance have recognised the opportunity to use V8 Supercars as a platform for their brand, and we look forward to working with them to bring the very important road safety message to all of our fans."
"The partnership will also give loyal fans the chance to win the ultimate V8 Supercars weekend, including 2 x 3 day General Admission tickets and 2 x pre-race grid walk experiences at the event of their choice in their home state, with the Real Insurance Memorable Moments competition."
The 2016 V8 Supercars racing season begins began early over the weekend of March 3-6 with the Clipsal 500 Adelaide being hosted in the South Australian capital from March 3 until March 6 and will conclude with the Coates Hire Sydney 500, running from November 25 until November 27. December 2 until December 4.
31 Mar 2016
Real Insurance is an award-winning provider of car insurance.